Fun on land, rain or shine!

Ucluelet Activities
Ucluelet is a friendly community of 1,900 residents offering visitors plenty of must-do activities. This sea-side village is a safe and easy place to wander and shop. Visit the businesses below for more info.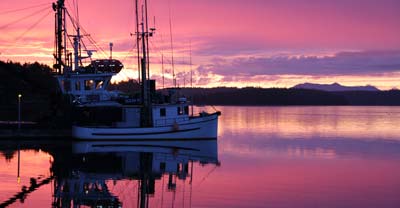 Map #
AQUARIUM

UCLUELET AQUARIUM 180 Main street at Whiskey Dock 250.726.2782
Amasing 3000 sq foot centre. Fascinating intertidal and deep-sea creatures of the Pacific Rim -- up close and personal. Enthusiastic and knowledgeable interpreters. Creatures are released back to the wild after their visit to the aquarium. A Ucluelet must-do.

Watch video!

Map #
ELECTRIC & MOUNTAIN BIKE RENTALS

Hwy 4
junction

Tiickin (Thunderbird) EBIKE RENTALS:at Tofino-Ucluelet HIghway 4 Junction 250.266-3463
Cruise scenic bike trails from Ukee lighthouse to Long Beach & Tofino carbon free. Award winning high-techelectric bike choices online: by hour or day. Park at hwy 4 junction. www.TbirdEbikes.com

V2

UKEE BIKES: 1559 Imperial Lane 250.726.1297
Explore Ucluelet by bike. Call to book Electric bikes, Mountain bikes, Cruisers and kids bikes. Rentals include map, helmet & lock. Your shop for repairs, parts and gear.www.ukeebikes.ca

Map #
SPAS & FITNESS

K

NURTURE AVEDA DAY SPA 1971 Harbour Dr, Ucluelet 250.726.6278
Aveda spa merges the art of massage with the science of wellness. Trained specialists offer treatments tailored to your specific needs. Spa is at Water's Edge Resort. Aveda products.

WEST COAST FITNESS CENTRE 279 Hemlock St. 250.726.7732
Indoor pool, sauna, & 3,000 sq. foot state-of-the-art gym over-looking the marina. Drop-in shower facilities. Open Monday to Sunday 9AM-9PM Sunday 9-6. @ Westcoast Motel

Skip to the TOP
Map #
ZIPLINE

Highway 4

WESTCOAST WILD Zip-line • Float Plane 1.877.992.9453
Unique Kennedy River Canyon zip-line, kayaking & SUP 20 minutes before Hwy 4 junction. Flight-Seeing charters from Ucluelet harbour: Aerial Whale Watching • Della Falls and more.

Watch video!
Tofino Activities
Tofino is a small vibrant community in a spectacular setting that attracts international visitors. 1,850 residents make thousands of visitors welcome. See below for land-based activities and shops.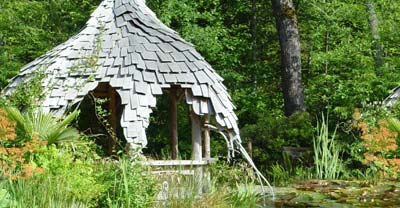 Map #
BOTANICAL GARDEN

_1_

TOFINO BOTANICAL GARDENS 1084 Pacific Rim Hwy 250.725.1220
Wonderful 12 acres of magical gardens, sculptures, shoreline and old growth rainforest trails. Fun, educational & inspiring all year round. A Tofino must-do!

Map #
BIKE & SCOOTER RENTALS
64

CANDY JAR E-BIKES & SCOOTERS BIKES:
1-366 Campbell Street 250-725-8132
Electric bike & scooter rentals. No licence required. Cruisers & mountain bikes available. Helmet & lock included. At the Candy Jar & Ice Cream store across from the playground.

43

TOFINO ELECTRIC BIKE 435 Main Street 250-522-0203
The best way to see Tofino! Choose Tofino's 1st EBike Rental Company in downtown Tofino. Multi-day available. Info and reservations online. www.tofinoelectricbikes.com

13

TOFINO BIKE COMPANY 1180 Pacific RIm Highway 250-266-7655
RENTALS - REPAIRS - SALES. Beach cruisers, geared bikes, kids bikes, child seats, surf racks, chariots! www.tofinobike.com

Map #
GOLF COURSE

Airport

LONG BEACH GOLF COURSE Near airport & Long Beach 250.725.3332
Play our 9-Hole Championship length Golf Course with amazing views, an abundance of wildlife, and old growth rain forest. Four sets of tee boxes for every level of player. SPecial events, Driving range, Mini putt, a seasonal restaurant, and fully stocked Pro Shop on site. Open year round! Meeting facilities and campground available! Golf tournaments year round.

Skip to the TOP
Map #
SPAS

17

ANCIENT CEDARS SPA at Wickaninnish Inn, Osprey Lane 250.725.3113
Destination Spa & boutique on nature's edge. Relax and rejuvenate with a soothing massage, facial, or body treatment. Unwind in our steam room. Call for appointments.

SACRED STONE SPA #6-368 Main Street, Tofino 250-725-3341
Featuring Relaxation, Deep Tissue and Registered Massage Therapy as well as Esthetics, Spa packages and Group Spa Parties. Infrared Sauna and Couples Treatment Room available upon request. Call or drop in to book. www.sacredstone.ca