Award Winning Graphic Design Studio
Schramm Design has 30+ years graphic design experience in creating new brands or maintaining a fresh approach with established businesses.
Clients can expect one-stop shopping for logos, marketing, packaging, signage and advertising. We have creative skills in photography, illustration and the full range of computer design skills.
We understand the marketplace of the Pacific Rim and have a special relationship with hundreds of clients in a supportive business network. We can also handle printing projects with our trusted contacts in the industry.
We offer products such as the Long Beach Discovery Map which targets the tourism market across BC and beyond. Online we offer longbeachmaps.com to reach to the world. And for the local market we offer the Ucluelet-Tofino Community Directory. Let us know how we can help you!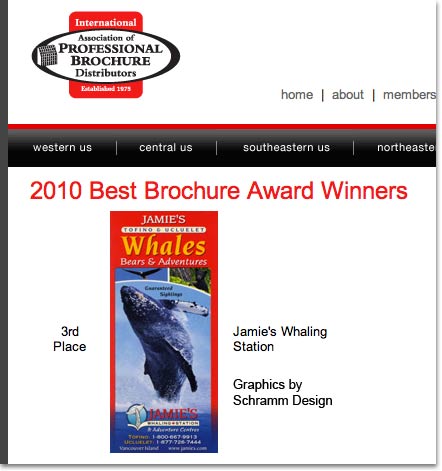 AWARDS
Citizen of the year award 2014
International Brochure Award 2010
Business of the Year Award 2006
BC Brochure award 2004
Small businesses, municipal projects, non-profits organizations and interpretive work.